ABOUT
MANC is a designer accessories brand that reinvents timeless silhouettes. Designed in New York , produced in İstanbul ,with an international heart. It was collectively established in 2018 by Naz Koral and Cicek Varuy. The brand takes its name from the founders' familiy names . In essence, MANC means Made with love.
The pieces reflect memories and milestones, the design is always driven by emotion, dedicated to seducing all senses that perfect blend of effortless glamour, impeccable craftsmanship and fashion-forward style. Something new and fresh, with its roots in timeless quality. The perfect fit for today's taste-maker.
COMMITMENT
Clear in function and shape, MANC shows a distinctive aesthetic: elegant with unexpected dimensions and a dynamic use of colors. Embodying modern femininity, each design is a reflection of the designer duo— as they are and who they aspire to be.
MANC is committed to sincere quality, each design is handmade in Istanbul. The goal is to curate a wardrobe full of magic, one that glows with each accessory and that will live in your closet forever.
BEYMEN/ SUADİYE
Suadiye , Bağdat Cd.
No: 481, 34740
Kadıköy / Istanbul
+90 216 468 1500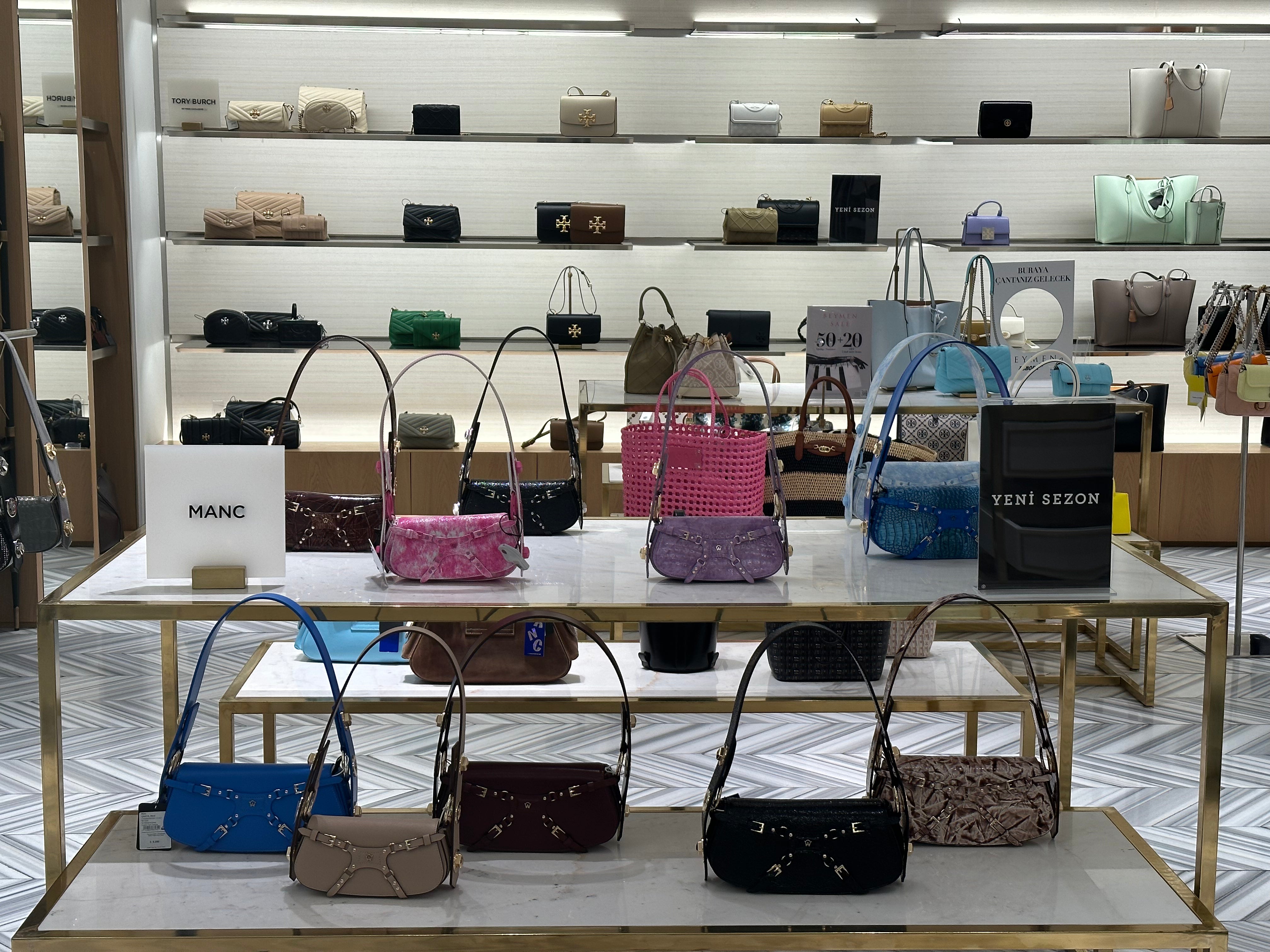 BEYMEN / AKASYA
Acıbadem, Akasya Avm 433- 411,
34660 Üsküdar / İstanbul
+90 216 510 4025